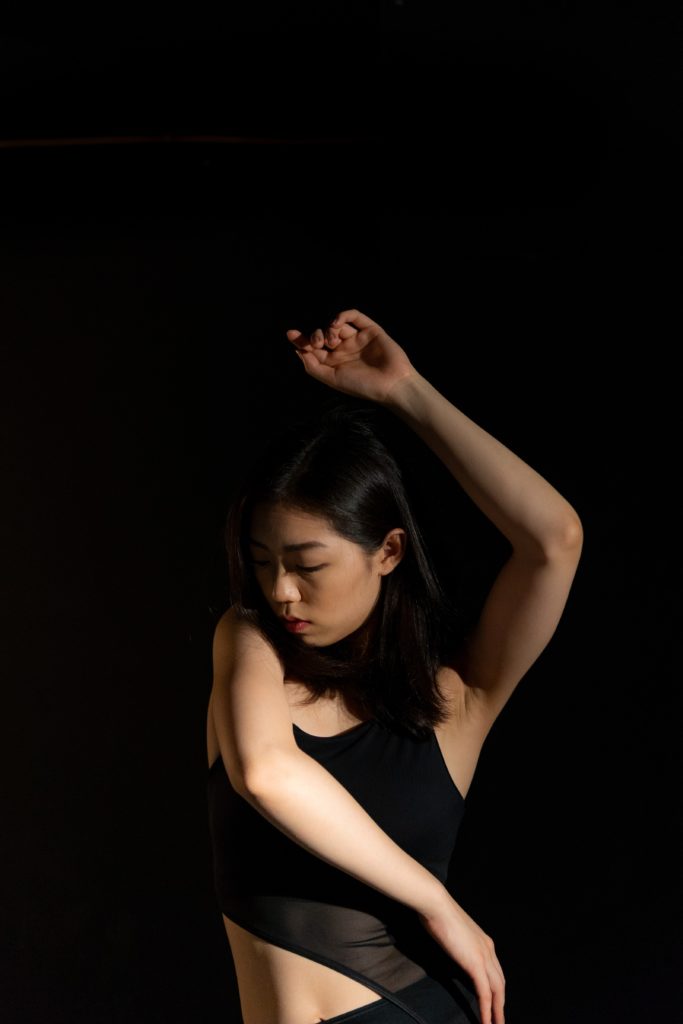 This workshop is designed to give students experience with all the elements of a college dance audition. Students will learn what to expect in- and outside the studio, experience a modern dance class with live music and gain insight, and ask questions to college dance professors.
DATE AND TIME
Saturday, November 2, 2019
11:30 AM – 2:00 PM
LOCATION
AS220
95 Empire St., 3rd Floor
Providence, RI 02908
COST
This is completely FREE! Lunch will be provided.
Amy Maria Burns graduated magna cum laude from Adelphi University with a BFA in dance. She had the honor of working and studying with Robert Christopher, Carmen de Lavallade, Gail Gilbert, Edisa Weeks and Rebecca Wright. Ms. Burns has danced in works by Robert Battle, Maria Bauman, Laura Bennett, Colin Connor, Danny Grossman, Deb Meunier, David Parsons, Pascal Rioult and Anna Sokolow. Amy currently dances with American Dance Legacy Initiative's repertory company, Dancing Legacy, Denizen Arts, Balliamo Dance Company and as a guest with Bill Evans Dance Company. She performed with Fusionworks Dance Company for 15 years. She is also a former member of Sokolow Now, dedicated to performing the works and preserving the legacy of choreographer Anna Sokolow. In addition, she has performed with Danza Organica. She currently teaches dance at Brookline High School and has been on the faculty of Brown University, Dean College, Dancing Arts Center and Express Dance. She is a Balanced Body certified Pilates instructor. When not dancing she spends most of her time with her three greatest accomplishments who go by the names Anthony, Eliana, and Marcus.
Melody is a dancer, educator, choreographer and dance/movement therapist who received her early training from Carolyn Dutra and graduated with honors with a BFA in Dance from Marymount Manhattan College (MMC) and received her Master of Arts in Mental Health Counseling with a specialization in Dance/Movement Therapy from Lesley University. She served as the Assistant Artistic Director and rehearsal director for Fusionworks Dance company and was honored to be invited to perform with ellen stokes shadle/DanceWorks, SOKOLOW NOW! Anna Sokolow Contemporary Dance Company, American Dancing Legacy and Bill Evans Dance Company. She is an adjunct dance professor at Salve Regina University, the co-director of Extensions II Dance Company, a program therapist at Butler Hospital, a guest artist at Providence College, and visiting artist to schools and nonprofit organizations throughout New England. Melody's work focuses on more inclusive and equitable educational outreach, therapeutic interventions and social justice programming within her community. She was the recipient of the Davis Fellowship from Salve Regina University for her research utilizing dance/movement therapy as a tool to dismantle racism and injustice in service learning. Her passion is to use movement as a viable tool to empower, connect, and heal while aiding in building more open, empathetic, and compassionate communities.
WHO CAN TAKE THE WORKSHOP?
High school dance students.
WHO CAN OBSERVE THE CLASS AND PARTICIPATE IN THE Q&A SESSION?
Parents, dance teachers, guidance counselors, high school educators, dance instructors and dance studio owners.
WHAT DOES THE WORKSHOP LOOK LIKE?
The workshop is led by Jessica Pearson, Associate Professor of Dance at RIC. It will be 1 hour of class, followed by 1 hour of lunch and Q&A with professors.
WHAT KIND OF DANCE WILL BE TAUGHT?
Modern dance will be taught at the workshop. It is a dance form that emerged in the early 20th century as a rebellion against classical ballet. It has since been transformed into a genre now taught at numerous universities.
WHAT SHOULD I WEAR?
If you own dance attire, you can wear it. Otherwise, wear comfortable workout clothing, such as fitted t-shirts, tanks leggings, joggers, capris, etc.
DO I NEED SHOES?
No shoes are needed. This type of dance is done barefoot.
IS THERE PARKING?
Yes, there is metered parking near the studio as well as several garages, including:
365 Parking – Empire Lot
10 Broadway
Providence, RI 02903
Civic Center Garage
165 Washington Street
Providence, RI 02903
Check out the map below to see what else is around!
WHO CAN I CONTACT FOR MORE INFORMATION?
Please send any questions you may have to jessica@paisoc.org.
Jessica T. Pearson is an Associate Professor of Dance at Rhode Island College. Ms. Pearson is a dancer, educator and choreographer who danced with the Cleo Parker Robinson Dance Ensemble, Gesel Mason and Concepts In Motion (Bermuda). An educator of the modern dance traditions has been invited to teach at Ballet West Summer Intensive, Brown University, Providence College, Urbanity Summer Intensive, University of Kentucky Lexington and has taught overseas.
Her choreography has been selected to perform at Boston Contemporary Dance Festival, Southern Vermont Dance Festival and Collective Thread (NY). Her choreography has been commissioned by Urbanity Next, Utah Regional Ballet, Rhode Island College, Salve Regina University, University of Kentucky Lexington, University of Utah and Providence College.
Prior to Rhode Island College, she was a Post MFA Fellow at the University of Utah. She received her MFA in Dance from the University of Colorado Boulder where she studied dance pedagogy and choreography and BFA in Dance from Towson University in Towson, Maryland.